Le Télémark, Mountain Brasserie in Les Ménuires, by the slopes
The restaurant Le Télémark welcomes diners in Les Ménuires in Savoie.
Open non-stop from 11 am to 11 pm, it's the perfect place to come for a delicious bite to eat. From early morning coffees to afternoon snacks, impromptu lunches and celebratory dinners, the restaurant offers diners of all ages a truly warm welcome as they sit down to enjoy brasserie-style cuisine and legendary local specialities (including fondue, raclette and boîte chaude).
Bathed in sunlight on the terrace by the slopes
The restaurant boasts a vast and stunning south-facing terrace which is bathed in sunlight all year round. Right by the slopes, sheltered from the wind, sit around the tables or on the sofa in the lounge area with the outdoor brazier which helps to create such a welcoming feel. The terrace also has a waffle and crêpe stand.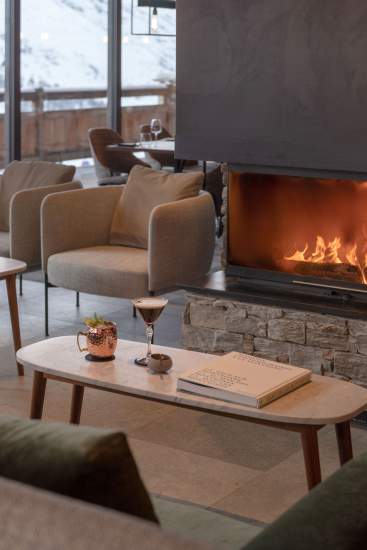 Warm and welcoming inside the restaurant
At Le Télémark, an incredibly warm welcome is guaranteed. The restaurant features a fireplace, filled with crackling flames, and a harmonious décor combining shades of ochre, green and beige. Thick woollen blankets are sure to keep you warm in winter. Everything is wonderfully cosy: it's the perfect place to relax with friends or family.
You're welcome at all times
Whatever you're in the mood for and whatever you get up to, the restaurant Le Télémark is open all day long in Les Ménuires. Inspired by the ambiance of traditional brasseries, you'll be given a wonderfully warm welcome here. Whether you opt for a mid-morning coffee, a deliciously crunchy waffle or a silky crêpe for a mid-afternoon snack, croziflette to warm you up as a (very!) late lunch after a session on the slopes, a delightful apéritif with a cheese and charcuterie board to catch up on all the day's events or an evening glass of wine by the fireplace in the lounge, while music plays in the background, it's always the perfect time for a visit by the slopes at the restaurant Le Télémark in Les Ménuires.
For parties, birthdays and other celebrations, you can even privatise a room at the restaurant (for up to 30 people): bring your family and friends together in a cosy space with a gorgeous mountain-inspired décor.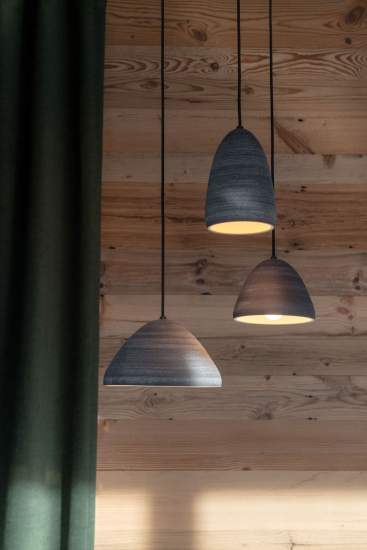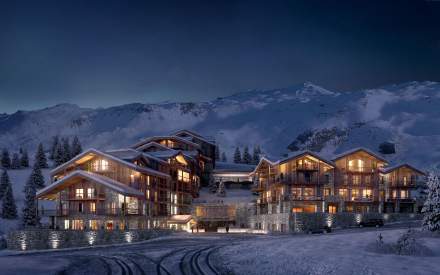 Opening times
The restaurant is open non-stop from 11 am to 11 pm.
Indoor dinning room with fireplace